Buy with Confidence
BBB A Rating
Authorized Retailer
In Business since 2001
Trustwave Security Scanned
PCI Fraud Protection Compliant
30-Day Worry-free Return Policy

Orders over $150 get Free Shipping
Testimonials
"I have severe allergies; in fact, I wake up every night with a stuffed up nose and have to use nasal spray to get relief. I had real doubts that your air purifier would give me any relief because I have tried air filters before with no success. I am amazed and pleased that for the last month since I have been using the IQAir HealthPro, I have not had to use the nasal spray once. I am so pleased that I have told many of my associates about this device and plan to order another one for my office. Thank you for the great product."
Alan S.
Tampa Bay, FL

Answer Both Questions Below to Automatically Reveal Your Results!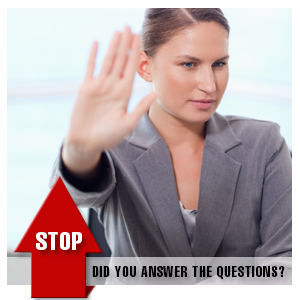 Ensure You Get the Best Air Purifier
Please note that while we are extremely confident about your results, we do not guarantee the accuracy of your choice. Please be absolutely sure the air purifier you choose is the best for you before purchasing it. Have any questions? Contact us now to discuss your results. Our highly trained representatives are experts in the field of air purification and are happy to assist you.
Air Purifier Types and Options
Shopping for an air purifier can be overwhelming and frustrating. With so many options available to choose from including HEPA filters, Carbon filters, negative ions, ionizers, ozone, etc, who has the time to research all of these?
Best Spaces for Home Air Purifiers
When it comes to filtering the air, air purifiers work best in smaller spaces. Because all of the air in one space must be filtered through just one air filter in order to remove particles, the size of the room can be overwhelming to the air purifier, thereby making it less effective.
Our best suggestion is to start in the bedroom. Most Americans spend the majority of their time while at home in their bedroom. With an average 8 hours of sleep time, the air you breathe in your bedroom needs to be pure and clean so you can wake up refreshed with cleared sinuses.
Air Purifier Placement
The placement of the purifier within the room is also important. Most manufacturers say it's best to place the purifier 5-10 feet away from you in whatever room you are in. In your bedroom, this means placing your air purifier approximately 5-10 feet from your headboard. Any closer and the draft created might blow in your face and bother your sleep. Any farther away and you might not be enjoying the full benefits of having the air purifier in your bedroom. It is also important to pull the air purifier away from the wall just slightly. By not placing the air purifier directly on the wall, you give the air a space to circulate to effectively find its way into the air filter.
Once you have purchased a bedroom air purifier, look into buying an air purifier for your livingroom, family room and den. Placing high quality air purifier around your home will help to increase your indoor air quality and reduce the amount of indoor air pollution you and your family are exposed to daily.
The Importance of Getting the Best Air Purifier Technology
The EPA estimates that indoor air quality is 2 to 5 times more polluted than outdoor air. That number is beginning to rise because of our energy efficient homes created to decrease air flow to the outside. By sealing up our homes so tightly, we reduce the amount of fresh air circulating in that traditionally helped to carry household impurities like chemicals, dust and allergens out. This is one main reason it's so important to get the best air purifier for your needs.
We hope you enjoyed reading about our air purification tips and hope that our advanced air purification selection tool will help narrow your results to the best air purifier choices available on the market. The air purification market can be large and frustrating and we want to help. Happy Shopping!